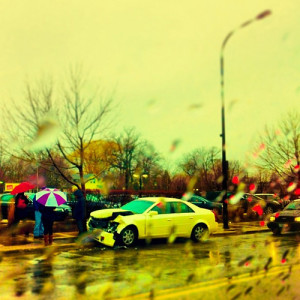 When you or a loved one is involved in a motor vehicle accident, it is always an emotional and frightening experience.  For that reason, it is important to consider a few things if this happens.
Treat Your Injuries: first and foremost, you need to take care of yourself or your loved ones.

Following an accident, it is wise to consider getting checked out by a doctor; even if you think you are fine, note that some injuries may not surface until many hours after an accident occurs.
Ask for an ambulance to take you to the emergency room, especially if you know you've been seriously injured.
Bring company—it is best to have a loved one there to support you while you are being examined and treated.
Be honest—tell your physician about all of the pain/discomfort you are experiencing.

Follow Doctor's Orders: although it is often frustrating and time consuming, it is important to follow the recommendations of your physician.

If your doctor recommends certain tests or procedures, give your consent.
Take medications as prescribed
Be sure to schedule and attend any recommended follow-ups or appointments with a specialist
If your doctor tells you to stay home from work for a period of time, don't work.  You might risk further injury.

Document the Incident:

Photographs

:

Of the Vehicle (to show the damage and location of vehicles at scene, if possible)
Of the Injuries (document initial injuries, as well as healing process over time)

Police Report

:

Contact the police for a report of the accident
Note: this should not be misconstrued as advising you to give a statement to police–it may be wise to speak with an attorney before giving a statement, particularly if the accident was your fault or if the other party claims it was your fault.  Any statement you provide could potentially be used against you.

Exchange Information

: it is always important to exchange contact info with the other driver, particularly the insurance information.

Deal with Insurance Companies:

Be Cautious about giving recorded statements

about the incident.  You may leave out certain important details, or confuse issues.  In some situations, these statements may be used against you and impact your financial recovery.

Be careful accepting any settlement offers

from an insurance agent before speaking with an attorney; they will often try and get you to settle for an amount that is far lower than what you may be entitled to receive.
G

et an Estimate

: before you repair your vehicle, get an estimate to detail the damage and the cost of the repairs.

Contact an Attorney: a skilled personal injury attorney can help you get a greater financial award for your injuries
At BoykoNapier, our personal injury attorneys are skilled Virginia trial lawyers and are here to help you through this difficult time.  Whether your accident occurs in Richmond, Henrico, Hanover, Chesterfield or anywhere else in Virginia, call us today at (804) 658-3418.