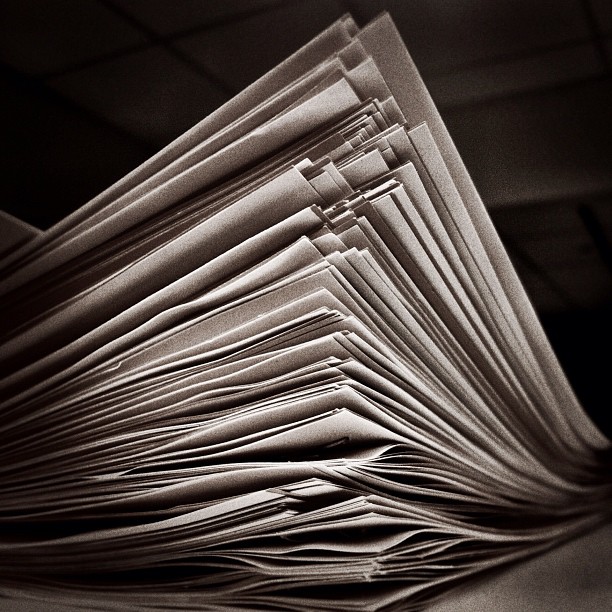 As you can imagine, one of the primary issues in a divorce is determining how to split up the assets and debts of the spouses.  Given this fact, we are frequently asked by folks what sort of documentation they should gather before their consultation.  While it usually is not necessary to have everything prepared before an initial consultation, we decided to create this post to give you a heads-up as to what documentation you are likely to need as the process unfolds.
Documentation Regarding Income:
Employment Income – usually your pay stubs will suffice,
Other Income Sources – recent statements or deposit documentation for other income sources such as trust/investment accounts, rental properties, retirement, disability, etc., is usually appropriate.
Most Recent Tax Return – sometimes earlier returns will become necessary as well.
Documentation Regarding Assets:
For these documents, it would be appropriate to gather recent statements, as well as the statement at the time you and your spouse separated (if applicable).  Often times in divorce, the value of assets/debts at the time of separation is very important.
Bank Account Statements – for all joint accounts and any other accounts in your sole name.
Retirement Account Statements – for all joint and sole accounts, including IRA's, 401(k)s, pensions, etc.
Tax Assessments – for any real estate or relevant personal property.
Mortgage Balance Statements – for all real estate in which h you have an interest
Automobile Lien Balance Statements – for all vehicles which you and/or your spouse own that is not paid off.
Investment Account Statements – i.e. stock accounts, trust accounts
Life Insurance – Policy statements, including any documentation regarding cash-out values (if applicable).
Business Tax Return – if you have any ownership interest in a business
Personal Property List – it is usually appropriate to compile a list of most of your valuables (usually found in the home) that are work $250.00 or more (i.e. television, leather couch, computer).
Documentation Regarding Debts:
For these documents, just as with assets, it would be appropriate to have recent statements as well as statements from the date of separation.  In addition to your mortgage and vehicle lien balance statements mentioned above, it would be wise to gather:
Credit Card Statements – for all joint and individual accounts
Loan Statements – for any personal loans you may have (i.e. student loan) or loans secured against assets (i.e. loan against a 401(k)).
Documentation regarding monthly/common expenses – i.e. utilities, phone/internet, other recurring expenses.
Although there are a wide variety of additional documents that may be relevant depending on your unique circumstances, this should give you a basic understanding of what to expect.  It would be wise, before you go and spend hours getting everything together, to speak with your lawyer about what documents are pertinent to your particular case.
If you have any additional questions, our attorneys would be more than happy to help.  At BoykoNapier, our attorneys are experienced in all matters of family law.  You can reach us via phone at (804) 658-3418, or you may contact us via email.