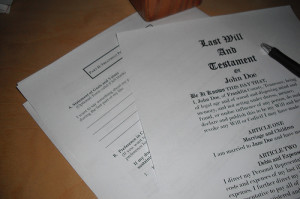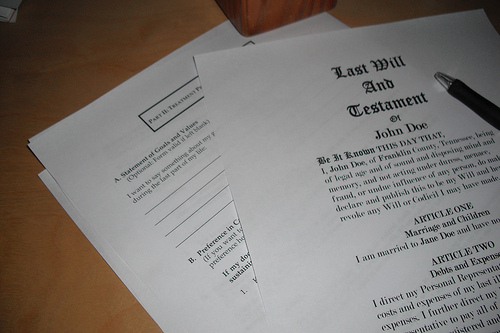 The Virginia family law attorneys at BoykoNapier are here to help you with the preparation and execution of your Will, Power of Attorney and Advanced Medical Directive.  Despite some beliefs, executing a Will or a Power of Attorney does not have to be time-consuming, expensive, or stressful.  Our attorneys will help to explain your options so that you can make the decision that is best for you.
Wills
If you are looking to create or revise a will, it is wise to speak with an attorney, and to begin considering a few things:
Beneficiaries

To whom do you want to leave your property?  It may be your spouse, children, relatives, or friends.

Executor

Who do you want to be responsible for executing your will (i.e. ensuring that it is properly dealt with and that the wishes contained in your will are in fact carried out)?  This is often the primary beneficiary, or a close relative or friend who you trust.  If you have a lot of property or a complicated Will, it may be wise to consider an executor who has experience in finance and/or law.  You may also request two people to be co-executors, if that is your desire.

Trustee

Who do you want to be responsible for handling the portions of your estate that may be placed into a trust?  This is particularly significant if there are children/grandchildren or any persons under the age of 18 who may receive property from your estate.  Although this person is often the same as the executor, it may be wise to consider someone with a financial background.
Power of Attorney
If you don't have one, it is wise to consider creating a power of attorney–a legal document that would instill in another certain capabilities in the event that you become incapacitated or otherwise unable to handle your affairs.  These capabilities typically include handling your financial affairs (i.e. paying your bills and expenses).  These documents can be very broad (giving another person significant authority) or very narrow (giving another person limited authority) and you can decide when the "POA" actually takes effect.
Advanced Medical Directive
As with a Will and Power of Attorney, having an Advanced Medical Directive is important.  If you want to avoid a family quarrel over what your wants and desires are regarding medical treatment, it is wise to consider executing an advanced medical directive.  It is also suggested that you clearly articulate to at least one other person you true wishes.
If you are interested in drafting a Will, Power of Attorney or Advanced Medical Directive, please contact a Virginia family law attorney at BoykoNapier by phone at (804) 658-3418 or via email.