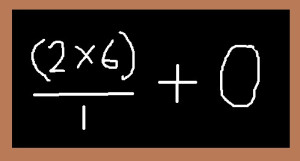 In Virginia, Court-ordered Child Support amounts are typically determined through the use of Virginia's Child Support Guidelines.
The support guidelines are a creature of statute (Va. Code Section 20-108.2) and the Court is required to presume that the guideline amount is appropriate (Va. Code Section 20-108.1).
Because the child support guidelines are so important, it is a good idea to familiarize yourself with the building blocks—the ingredients that usually provide the foundation for calculating the child support amount:
Gross Income of the Parties

The Gross income of both parents perhaps the primary factor in determining the percentage obligation of the parties (i.e. if Dad makes 30% more than Mom, he will need to pay a higher percentage of the child support need)
Gross income is generally considered to be all income from any source.  For most people, this could mean:

Wages from Employment
Interest income
Unemployment income
Disability income (note: if a parent receives disability benefits, any sums received for a child who is the subject of child support shall be includable as well)
Spousal Support
Pension and Retirement Account distributions
Gifts

Number of Children in Common

The number of minor children of the parties will obviously impact the amount of the child support obligation

Number of Children Not in Common

If either parent has children from another relationship than they will typically be awarded a credit that offsets a portion of their gross income—the credit will depend on the number of other children or on the amount of child support they pay for the other children

Medical Insurance

The premium expense for the minor children's medical and dental coverage, if applicable, is considered.
The parent who pays the expense should get a credit for the payment.

Daycare Expenses

The daycare expense for the minor children, if applicable, is considered.
The parent who pays the expense should get a credit for the payment.

Custodial Time

If the non-custodial parent has at least 90 visitation days each calendar year, or if the parties have joint physical custody, the Court may use "shared support guidelines", which calculates the child support need based on the amount of time the child is with each parent.
If the parties have split custody (i.e. both parties each have primary custody of at least one minor child in common) the Court may use "split custody guidelines" to account for the different custodial arrangement
Take a look at a Child Support Guideline Worksheet to see how this all fits together.
If you have questions about child support, contact an experienced family law attorney at BoykoNapier today.  Our attorneys represent clients throughout Central Virginia, including Richmond, Henrico, Chesterfield, Hanover and the surrounding localities.  You may reach us via phone at (804) 658-3418 or via email.