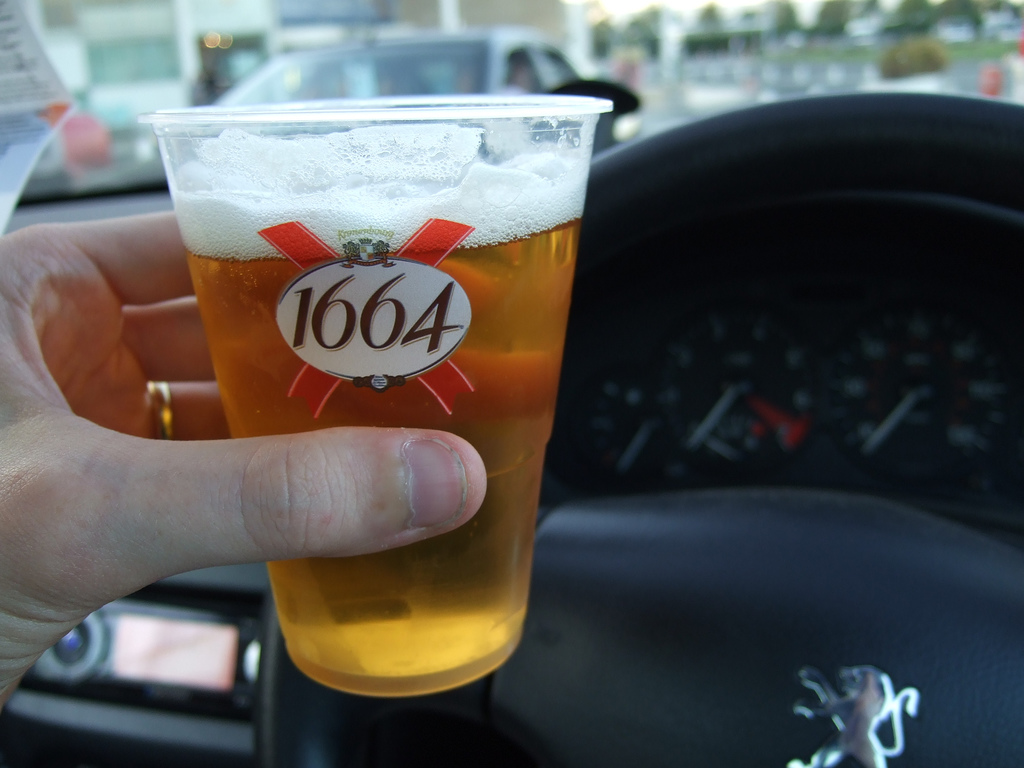 In Virginia, if a police officer suspects you of driving under the influence (a.k.a. DUI or DWI), there are a few investigative techniques that will likely be used.  This article will briefly explain these techniques, as well as a couple of issues that may arise if you are in fact arrested for DUI.
PRE-ARREST
Why Might an Officer Suspect you of DUI?
Erratic Driving

– swerving, driving too slow or too fast, disregarding traffic signs

Odor of Alcohol

– the officer smells alcohol when he approaches your window to talk with you

Slurred Speech

– the officer concludes that you are slurring your speech when you talk to him

Admission of Drinking or Drug Use

– if you admit to alcohol or drug use, the officer's suspicion of intoxication will naturally increase

Other Reasons

– bloodshot eyes, anonymous tips, officer's personal observations, intoxication of your passengers, etc.
Questions an Officer May Ask:
If an Officer suspects that you have been consuming alcohol, you may be asked a series of questions that are likely designed to get you to confirm the officer's suspicions.
Where are you coming from?
Where are you heading?
Have you been drinking?
Why do I smell alcohol on your breath?
How long have you been drinking?
How many drinks have you had?
These questions are also usually asked to enable the officer to examine your demeanor, your eyes (to see if they are bloodshot) and your speech (to see if it is slurred).
Field Sobriety Tests:
Once an officer suspects you of driving under the influence and has pulled you over, it is likely that you will be asked to perform field sobriety tests or "FSTs".  Officers typically tend to conduct several field sobriety tests on a subject and most are performed outside of the vehicle, on a flat surface.  The officer should provide instructions before asking you to perform each test.
The type of tests range from asking you to walk a straight line, lift a leg and count, say the alphabet, and follow a pen with your eyes.  It is advisable that you speak with an experienced DUI defense attorney to discuss under what circumstances you should perform these tests.
Preliminary Breath Test / "PBT"
The PBT is the breath test that an officer will often ask to give you on the side of the road.  This is different from the breath test you would perform at the police station (discussed below); it is designed to tell the officer the "probable alcoholic content" in your blood. The PBT is, therefore, a common tool to give the officer probable cause to arrest you for a DUI.  It may be helpful to carefully read the statute (Va. Code Section 18.2-267) and speak with an attorney.
POST-ARREST
Search of Your Vehicle
Typically done after arrest, the officer may decide to search your vehicle for additional information—items which may provide additional evidence to help in his investigation (i.e. alcohol in the vehicle, or additional contraband). Note, your vehicle may also be impounded.
Breath Test at the Station (a.k.a. "Breathalyzer")
Often referred to as the Breathalyzer, once arrested, you will likely be taken to have your breath analyzed at the police station.  In case you are interested, here are a few of the significant statutes (Va. Code Section 18.2-268.2, Va. Code Section 18.2-268.3, Va. Code Section 18.2-269) but it would be wise to speak with an attorney about this test.
Blood Test
If the breath test is unavailable, or if the suspicion is that your intoxication is based on drug use, the officer may attempt to have your blood drawn for the purpose of providing an analysis of substance levels in the blood.
Note for Commercial Drivers:
If you were operating a commercial vehicle and are suspected of drunk-driving, it would be wise to contact an attorney as different or additional rules may apply (i.e. Va. Code Section 46.2-341.25).
Please note that this article is not intended to offer legal advice as to when/if you should perform any of these tests—it is only designed to be informative as to the nature of the tests.  It is advisable that you speak with an experienced DUI defense lawyer about how all of these tests may apply to you, particularly if you have a commercial driver's license.
At BoykoNapier, our attorneys are experienced in handling drunk-driving / DUI cases throughout Central Virginia, including Richmond, Henrico, Chesterfield and Hanover.  If you have a drunk-driving case, or simply have questions regarding drunk-driving, call us at (804) 658-3418 or contact us via email.