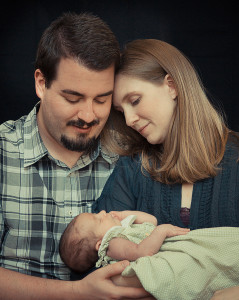 Choosing the route of adoption can be a very exciting, yet scary time for new parents.  While there are many important details that you should familiarize yourself with if you are considering adoption, this post provides a quick overview—to make you aware of the types of adoptions and to address a few common concerns.
The First Step: Choosing the type of adoption that is applicable to you.
Step-Parent Adoption

:  A step-parent adoption occurs when the adoptive parent is the spouse of the child's biological mother or father.  This adoption normally does not require a home study.

Parental Placement Adoption

:  This type of adoption occurs when a birth parent directly places their child with you.  There is no agency involved.

Agency Adoption

:  This type of adoption occurs when a family chooses to use an agency to find a child.  The agency helps the family with the adoption process and handles a lot of the common hurdles that adoptive families face.

Close Relative Adoption

: This type of adoption occurs when the child's grandparent, great-grandparent, adult nephew or niece, adult brother or sister, adult uncle or aunt, or adult great uncle or great aunt decide to adopt a child.

International Adoption

:  This occurs when a family decides to adopt a child from outside the United States of America.  This is usually done through an agency.

Adult Adoption

:  This occurs when there is an adoption of someone over the age of 18.

Special Needs Adoption:

  This adoption occurs when a family decides to adopt a child with special needs.  There are assistance programs in place from the government to assist families who otherwise may be unable to adopt a child due to the expense involved.
How Long Will My Adoption Take?
Again, it depends on the type of adoption and the cooperation of the birth parent(s) (if applicable).  While the biggest factor is the type of adoption, some additional variables include:
Whether or not a home study is required
The locality where your adoption case is filed—certain courts are more expeditious than others
Any difficulty in locating and/or obtaining consent from birth parents
Understand the Expenses Involved in an Adoption.
In addition to the cost of being a parent and raising a child, the process of adopting also has its expense.  The expenses involved in an adoption vary dramatically, depending on the type of adoption you are pursuing, the cooperation of the birth parent(s) (if applicable), but usually include agency fees, legal fees and court fees.
What if I Cannot Find the Birth Father?
There are many avenues to finding the birth father.  Virginia has a Putative Father Registry.  You can also have a potential birth father served at his last known address.  You can also have a birth father served by publication.  Contact your adoption attorney to help you with your search.
Do I need an Attorney?
Good question!  You don't necessarily need an attorney.  However, it is highly recommended.
An attorney can help you in many ways.  They will file the correct paperwork with the court to prevent unnecessary delays, and will make sure you have followed all steps and procedures required as adoptive parents.  Attorneys will draft all paperwork necessary for the adoption—as new parents, your focus should be on your child, not on the paperwork involved in adopting your child.
About us:
At BoykoNapier, our attorneys are experienced in handling simple and complex adoptions.  We represent clients throughout Central Virginia, including Richmond, Henrico, Chesterfield and Hanover. If you are in the process of adopting, or are simply contemplating the possibility, call us at (804) 658-3418 or contact us via email.