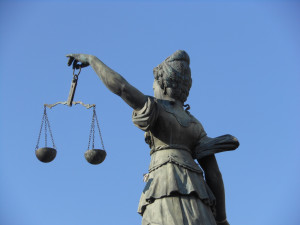 If you find yourself in need of a trial attorney, you are likely in the midst of a serious crisis.  Whether you've been charged with a crime, been served with a divorce complaint, or been seriously injured by another's negligence, the attorney you select to represent you can have a serious impact on the outcome of your case.
That being said, although you want to hire a trial lawyer as soon as possible, it is also important that you not rush your decision.  Make sure you feel comfortable that the attorney you hire is right for your case.
Here are a few things to consider:
1. Experience.  Make no mistake, this should be the most important factor.  After all, you want a skilled criminal defense attorney if you are charged with a crime; you want a trial attorney with a firm grasp on family law if you are litigating custody of your children.    During your initial consultation, ask the attorney about their experience with your particular issue.  If they say "none" or avoid answering the question, that should raise a red flag.
2. Confidence.  Having a lawyer with confidence fighting on your behalf is a critical factor in achieving success.  This attribute usually goes hand-in-hand with experience—the more confident the attorney, the more experienced they tend to be.
3. Cost.  Not all great trial lawyers are expensive.  Nevertheless, when considering the fee amount, you want to also consider the financial impact on you and your family.  If the fee will create financial crisis, consider other options.
4. Compassion.  Try and analyze the attorney's level of compassion for your situation.  A caring attorney is superior; if the attorney appears unsympathetic, that may translate into a lackluster effort.
5. Location.  If you live or work nearby, it is easier to maintain a close relationship with your attorney.  Also, if your attorney practices in the locality where your case is pending, they are more likely to be familiar with the Judge's in the locality—this familiarity is often vital to success.
6. Your Goals.  Address your goals with the attorney during your initial consultation.  Ask them how they can help you reach those goals and whether the goals are feasible.
I am often baffled when client's come to me with a serious, life-changing legal issue (i.e. Felony drug charge) and neglect to ask me important questions about my experience, their goals, or their payment options.  Bottom line: don't be afraid to get a second opinion.  Which lawyer you choose can make a tremendous difference in your outcome.